The brand ((((EFFETS SONORES)))) was founded in 2009 par Audrey Zanin. The products are exclusively made in Paris. 
In addition to its regular participation to many fashion fairs in Paris, the brand co-worked with prestigious establishments and events through the time.
Indeed ((((EFFETS SONORES)))) worked with the Hotel Murano Resort (1K) in Paris and collaborated to some of its events, but also with renowned artists in Europe as the author-composer-interpret Joseph d'Anvers, the soloist pianist Guillaume Coppola, the painter Florent Chopin, the strings quatuor Tana for a concert organized by the University in Liège, Belgium, dedicated to the best music composers of our century, in the honorific presence of Arvo Pärt.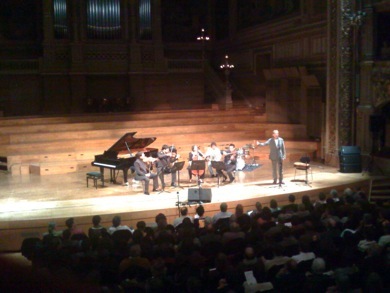 Many artists, painters, musicians (classical soloistes, jazz bands, rock-cabaret bands, électro DJs..), designers, comedians, renowned architects, chose the brand ((((EFFETS SONORES)))) to accompany their art in shows, concerts, press presentations, gallery openings… And also men who simply have a desire of change, codes high-jacking, and who are ready to consider the clothes they wear as a way of expression.
((((EFFETS SONORES)))) also collaborates with Quentin Obadia, great french designer specialized in watches and high-jewelry who was creative director at Boucheron and then Lalique, to dress him up for prestigious events all around the world.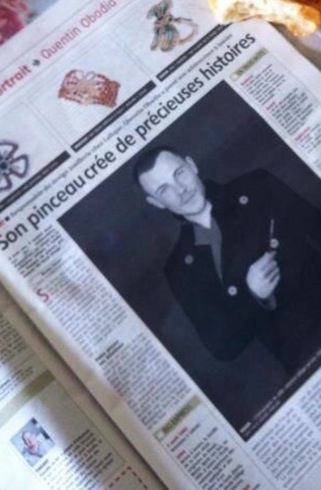 The first ((((EFFETS SONORES)))) fashion show took place in May 2010 in Paris 18th, the second one on the 22th of May 2011 at the yearly Ecole Polytechnique Gala in front of 7000 people.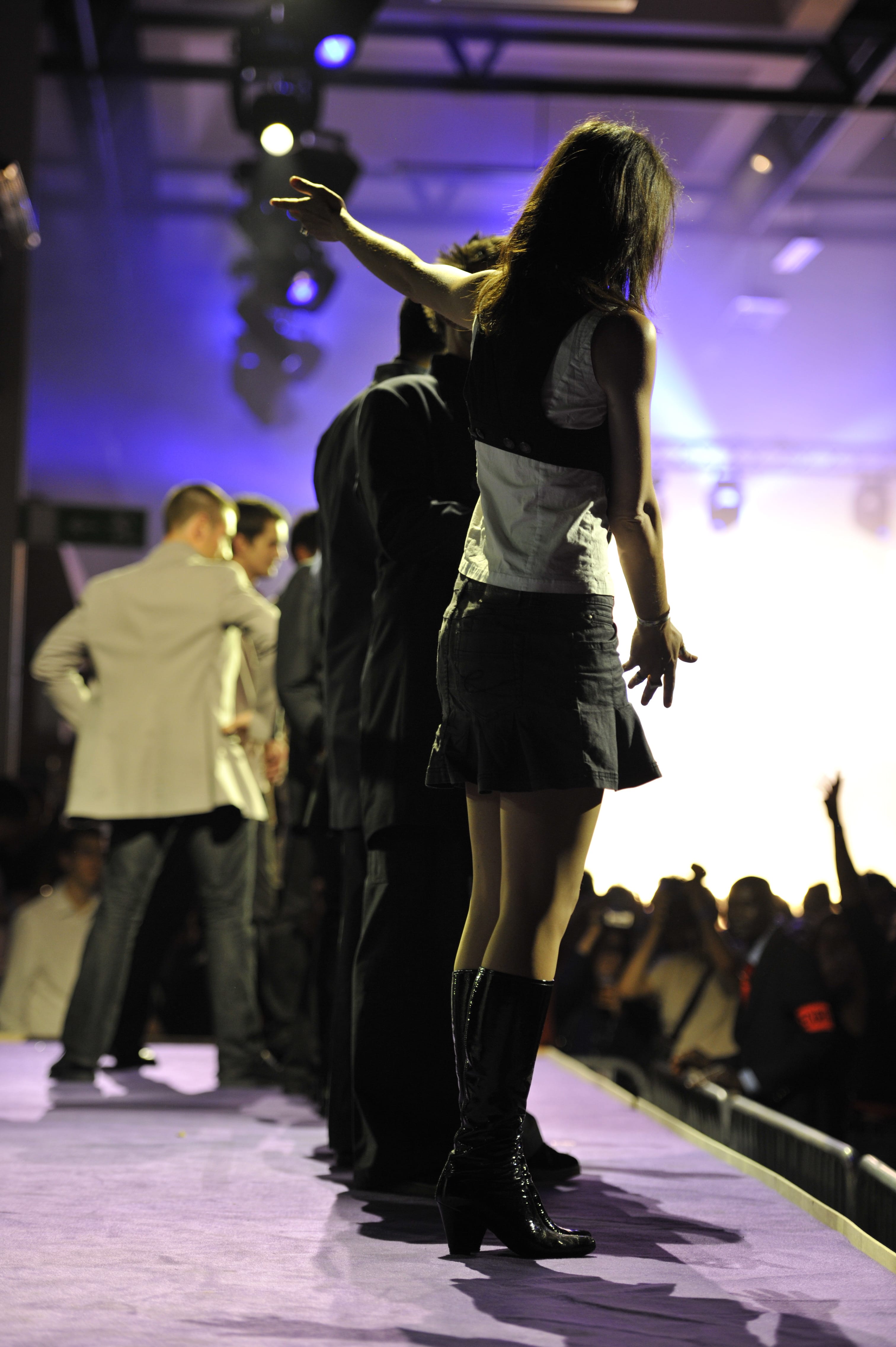 In december 2011, the brand was selected by a chinese-french event agency to be promoted with few other european designers in China.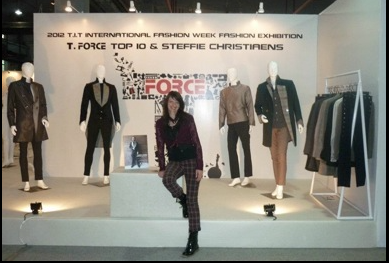 In April 2012 ((((EFFETS SONORES)))) participated to the international Fashion Week T-Force organized in Ganghzou, China, and was selected in July 2012 to be represented at the 12th Shenzhen Fashion Fair "What's Yours?".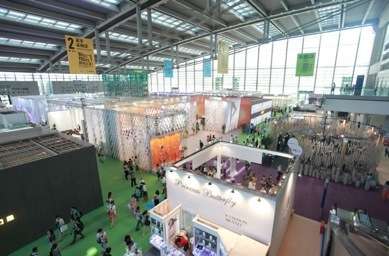 In January 2013, Audrey Zanin, the brand founder and designer, was interviewed on the national radio "BFM Business" in the "Goûts de Luxe" radio show, presented by Karine Vergniolles, about "the new fashion designers for men".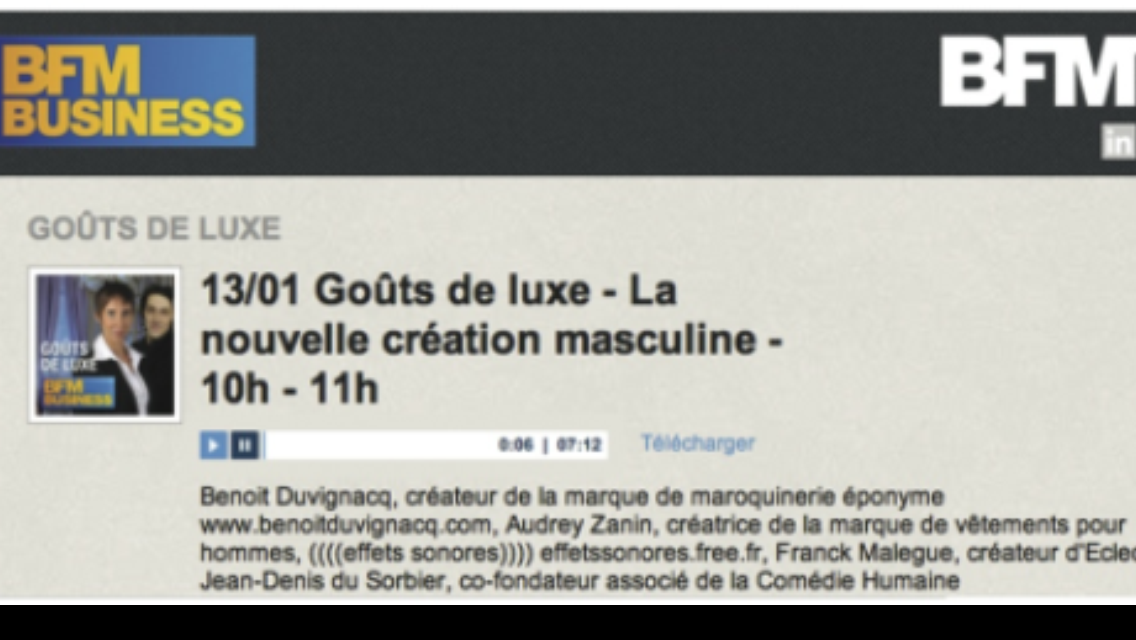 The brand moved from France and was refunded in Germany in 2016, since then successfully participating to several Fashion Fairs, developing its own on-measures service, exclusive designs and new collections destined to professional fairs and retail.