The Uniform Chic Collection is inspired from uniform's designs which sublime the men body lines, and is softened by a trendy adaptation to urban style through high quality fabrics and accessoires. The unique designed jackets are displaying elegance and a sharp style. They can be worn in three different ways to follow you on every kind of event! The shirts and trousers of this collection complete a sharp outfit to make you feel as special as you are.
♦♦♦
L'évocation des codes de l'uniforme et leur détournement chic sont la source d'inspiration des derniers modèles, un mélange entre force et douceur. L'inspiration des lignes de l'uniforme qui sublime les lignes masculines, est adoucie par une adaptation à un style urbain pointu, avec l'utilisation de matières et accessoires de grande qualité.
♦♦♦
Die Inspiration von der Uniform Chic Kollektion besteht darin das Uniform Design zu verbinden mit dem pariser Chic. Der Mix aus Uniformen Linien und pariser urban Stil chic spiegelt die Stärke und die Sanftmütigkeit des Mannes wieder.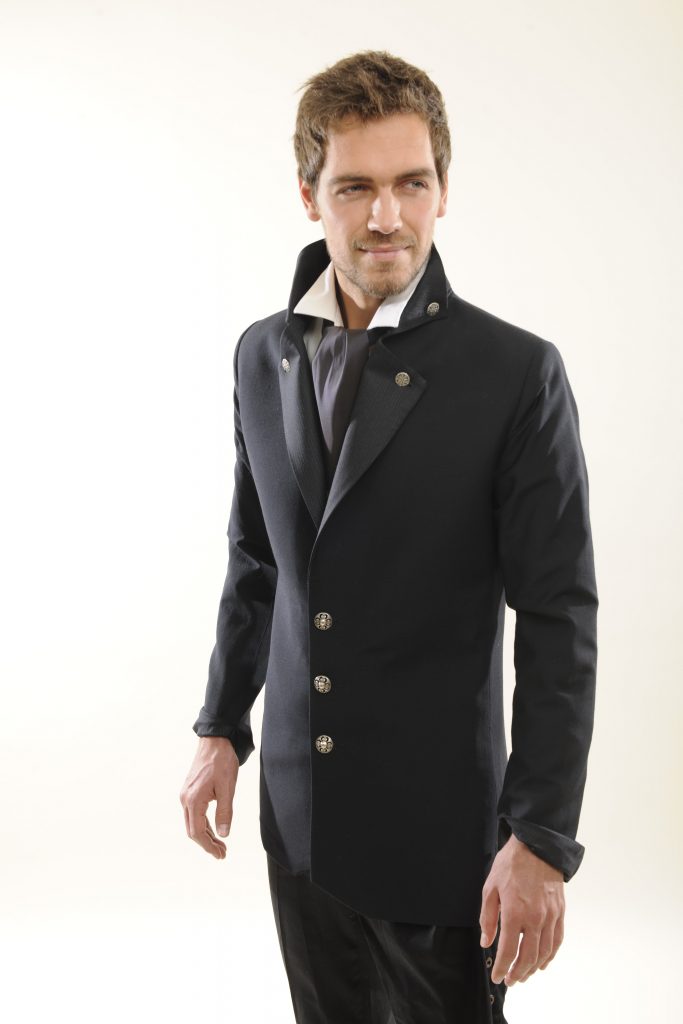 Jacket Dandy Officer / Trousers SoundFX / Shirt Dandy Officer / Tie Lavallière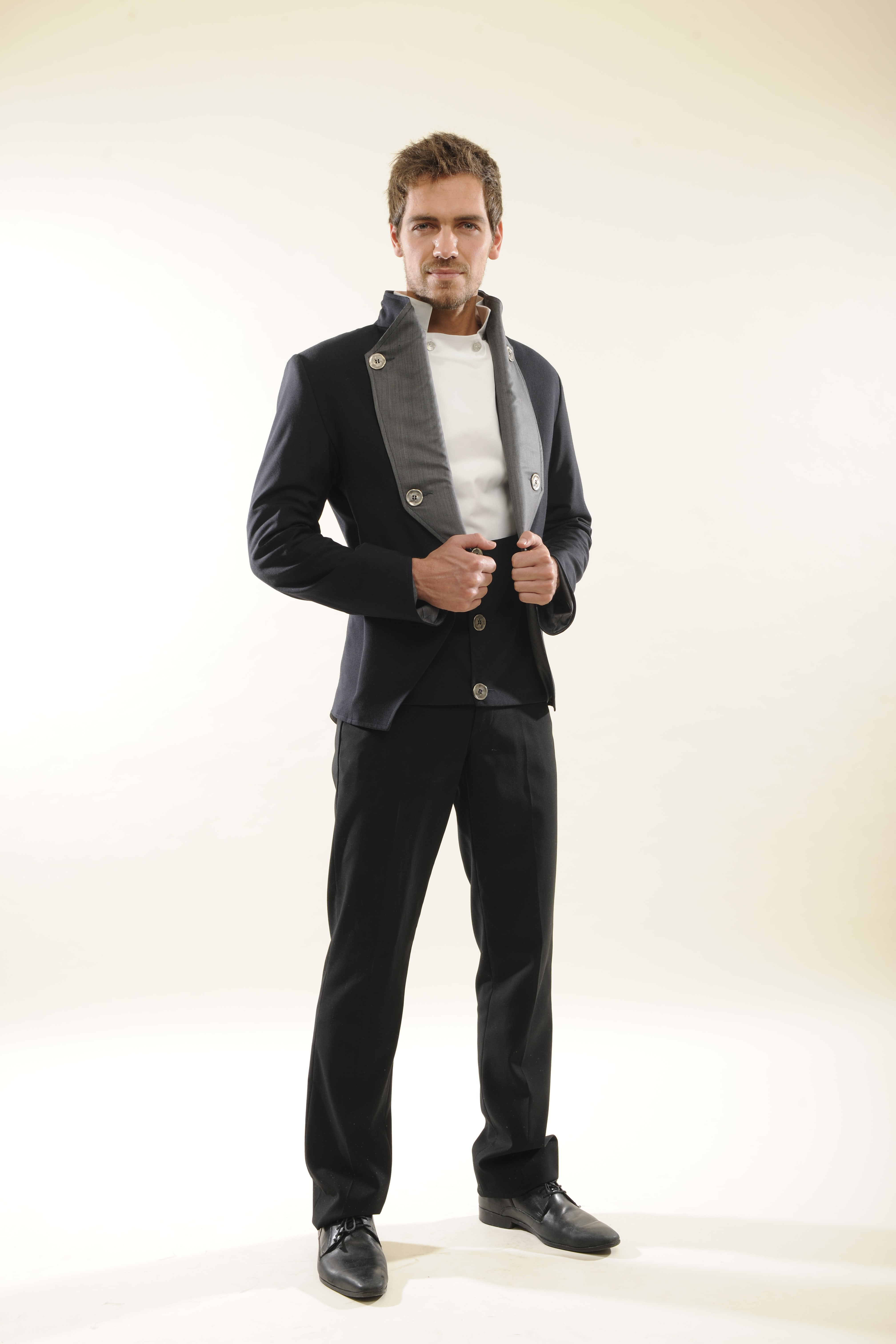 Jacket Queue-de-Pie short version / Shirt SoundFX
Jacket Queue de Pie / Shirt XIX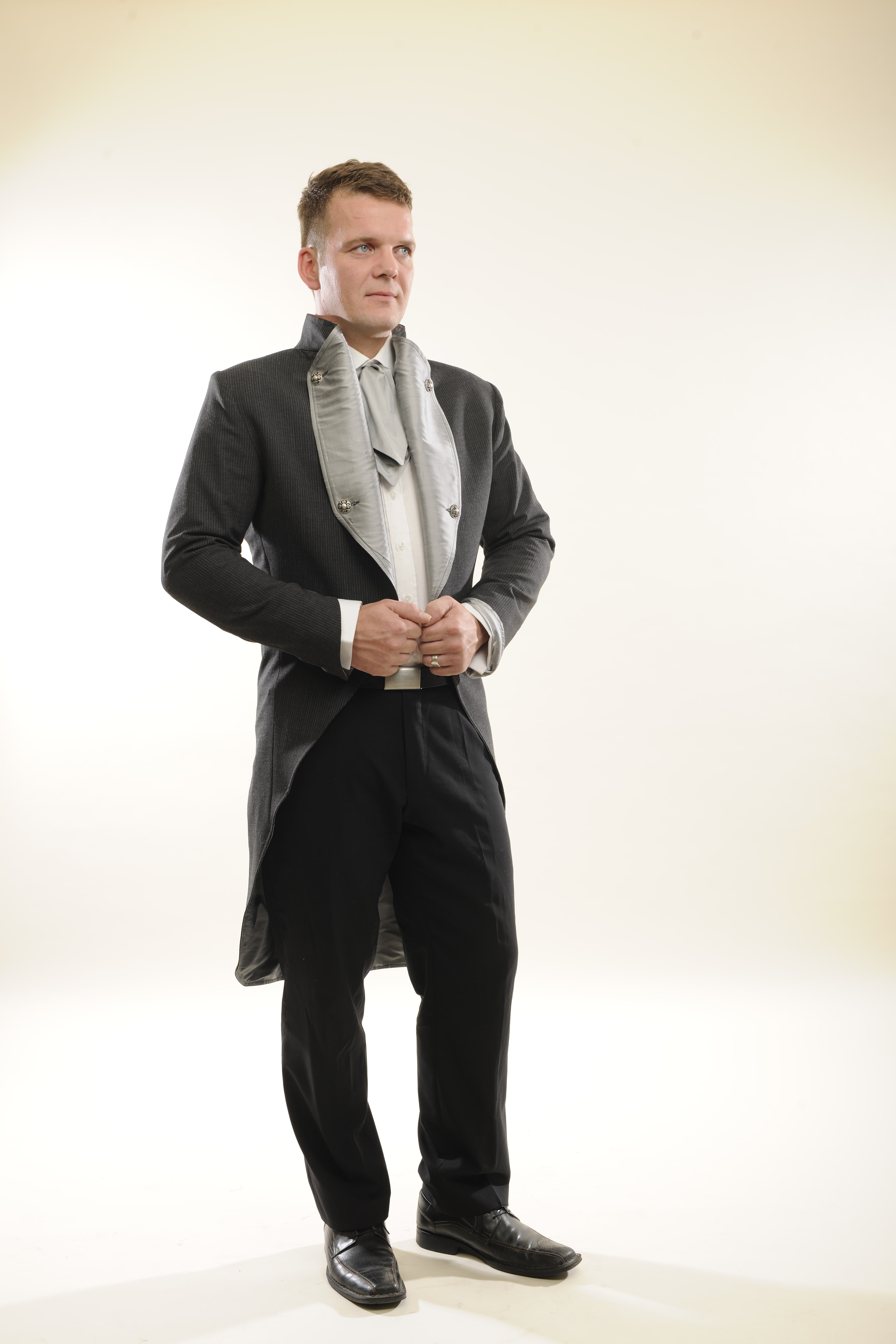 Jacket Queue-de-Pie (full lining in grey wild silk)/ Shirt Dandy Officer / Tie Lavallière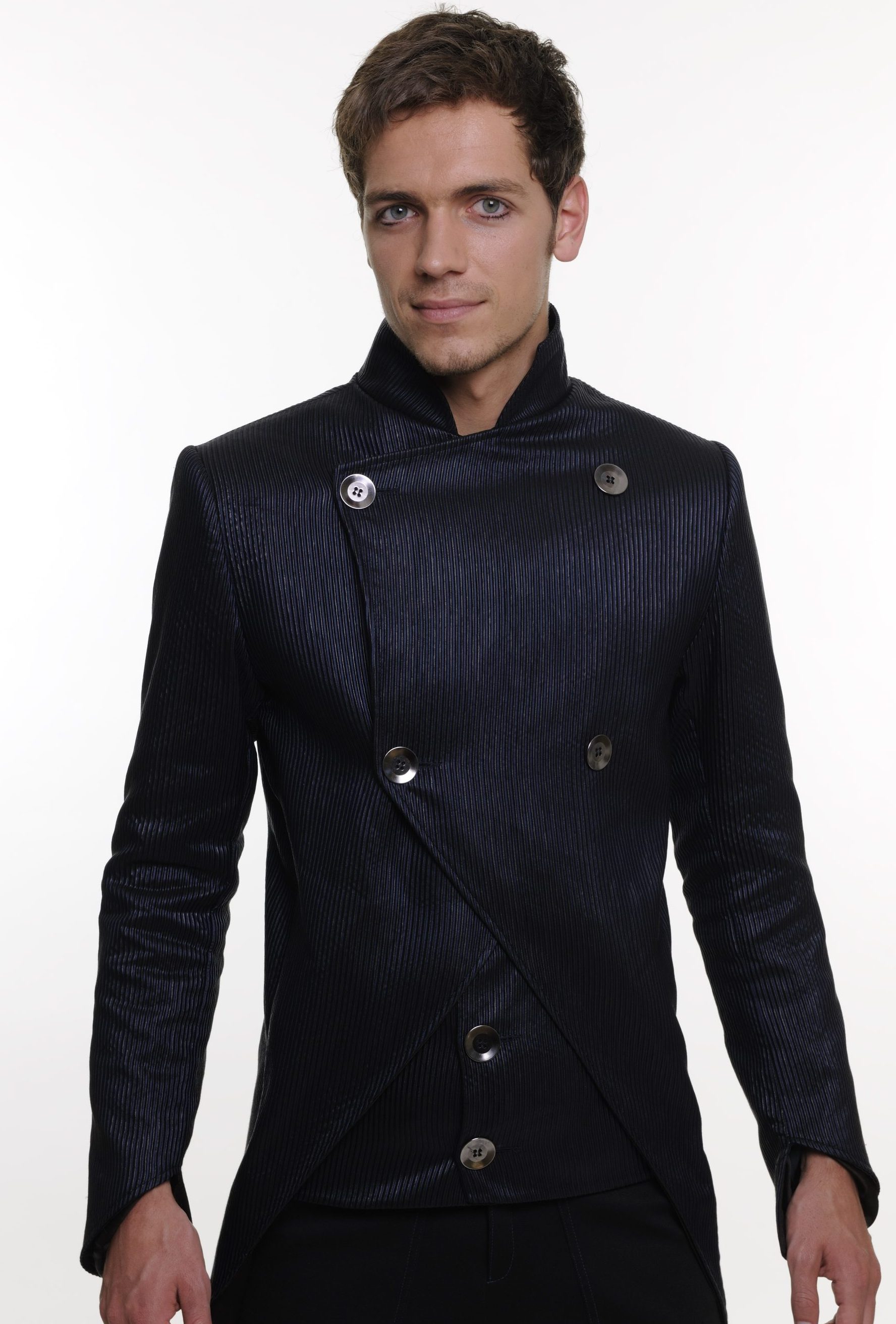 Jacket Queue-de-Pie with mandarin collar (blue and brown silks)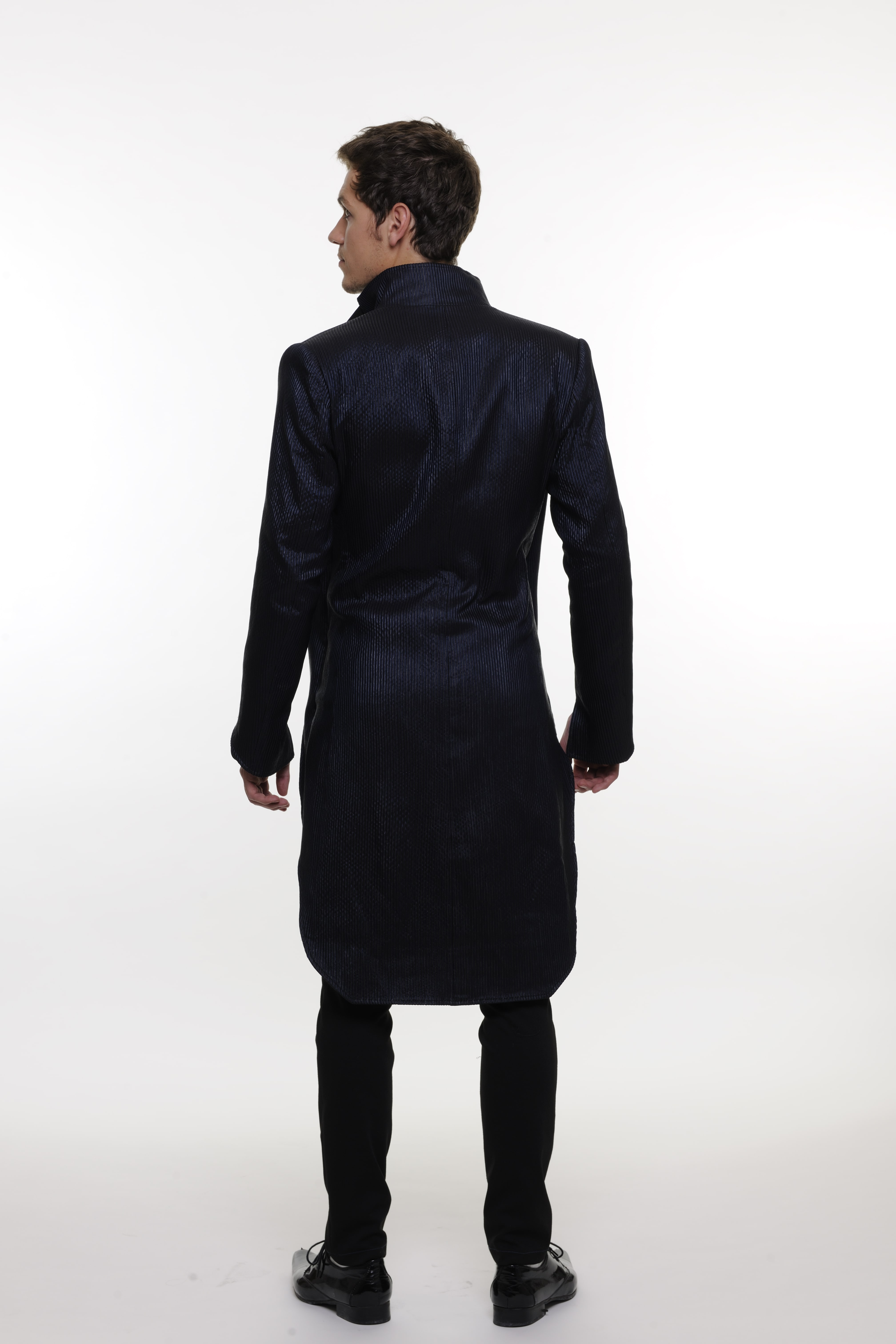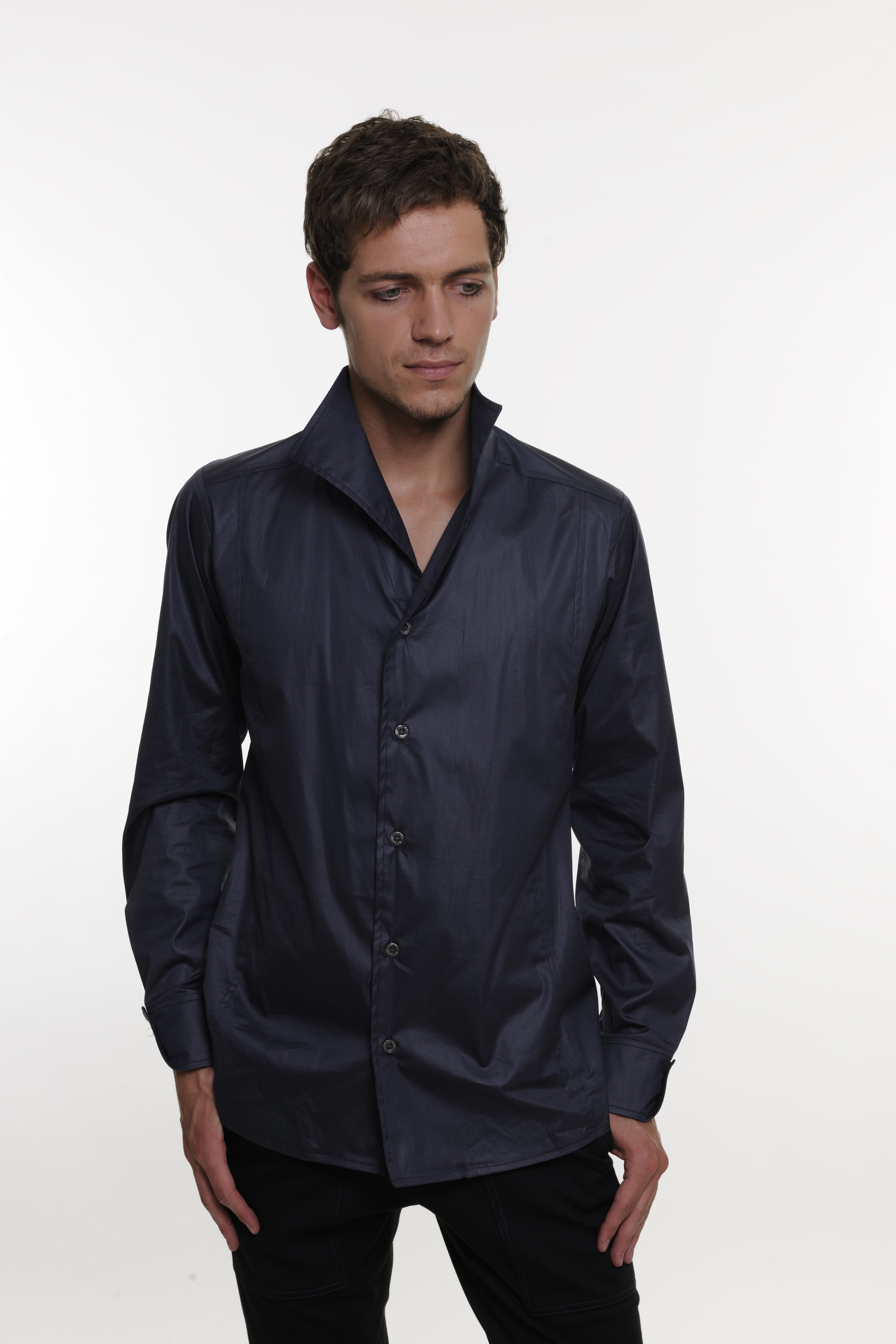 Shirt XIX (blue coated coton)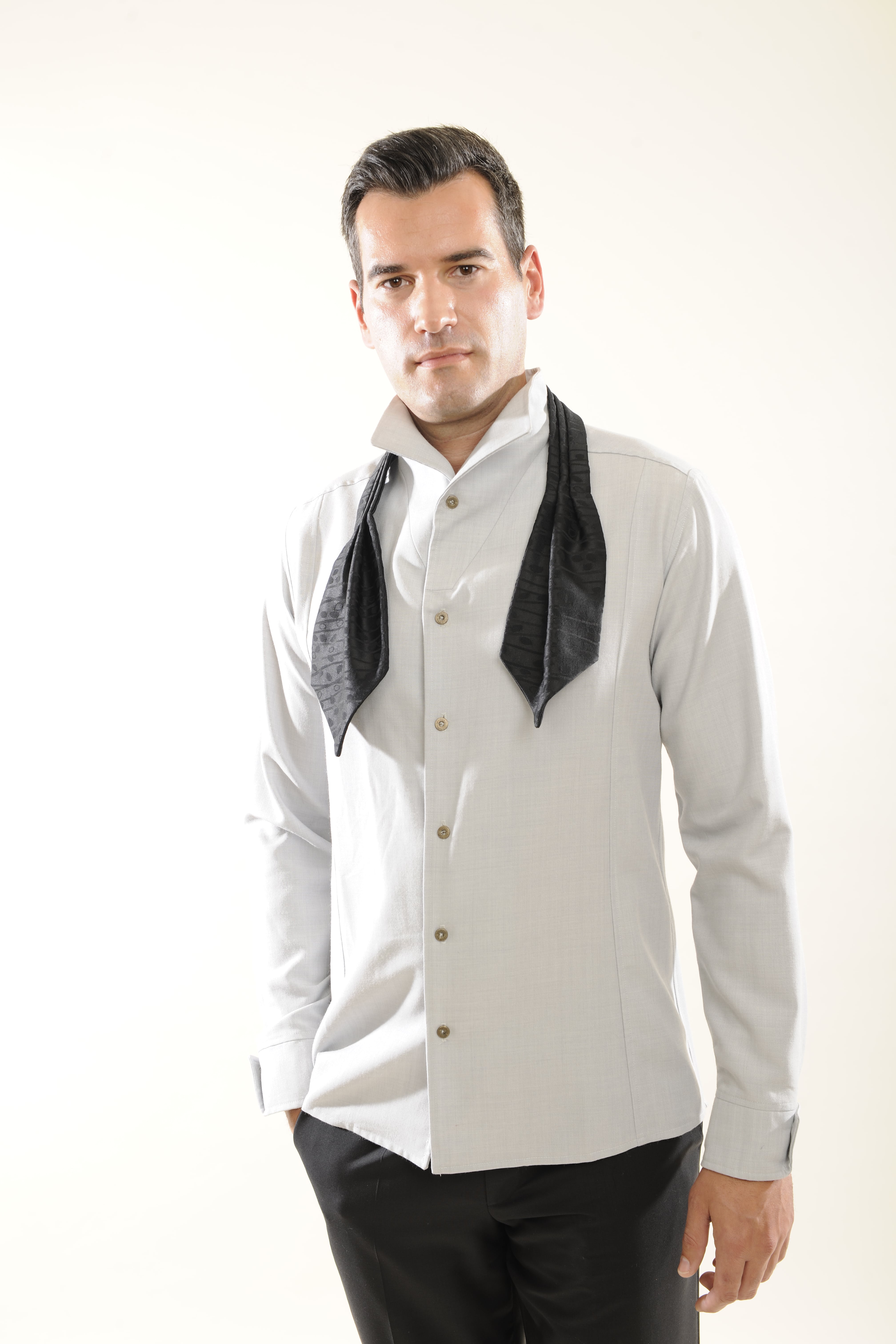 Shirt XIX (light blue linen)/ Tie Lavallière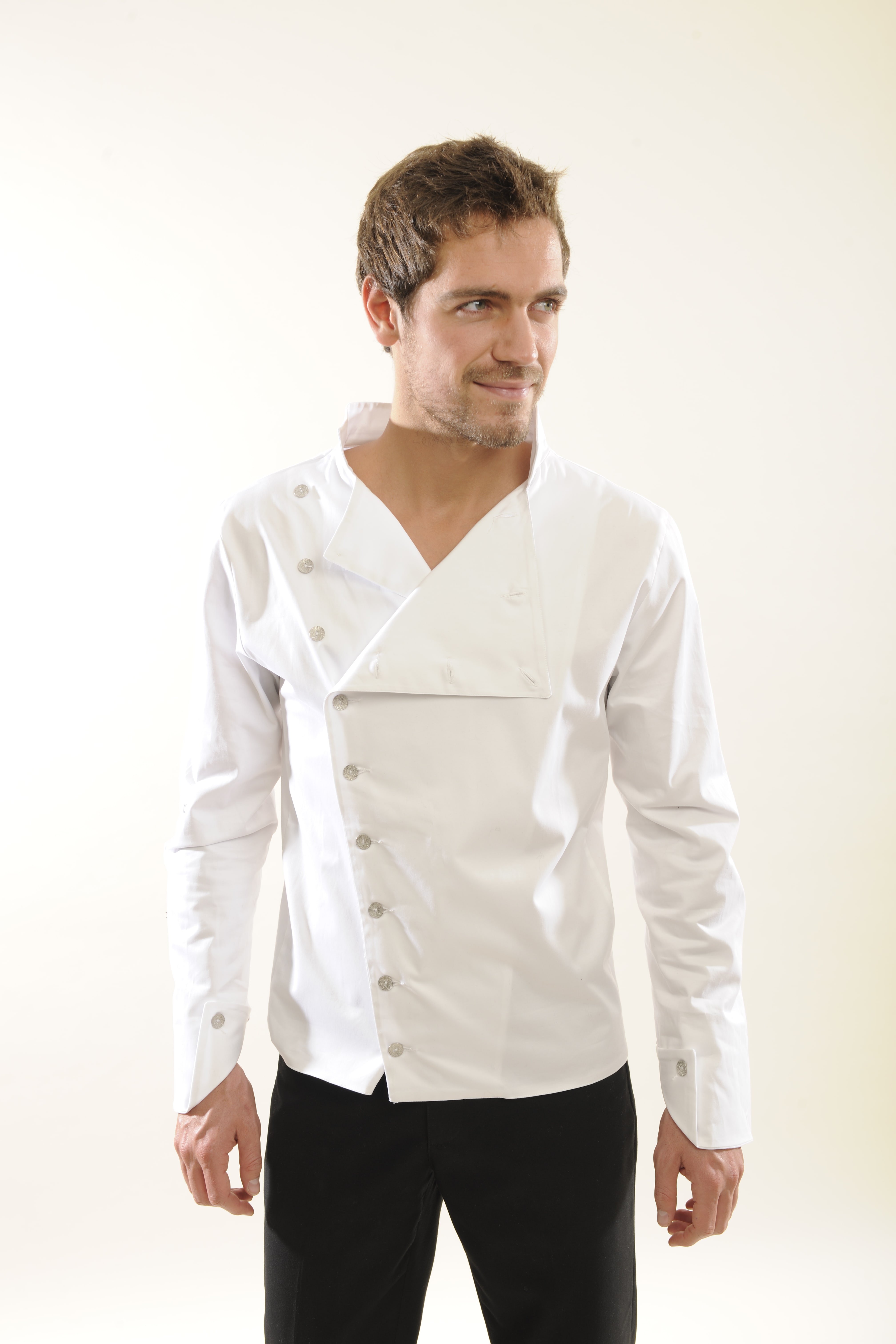 Shirt SoundFX (white coton)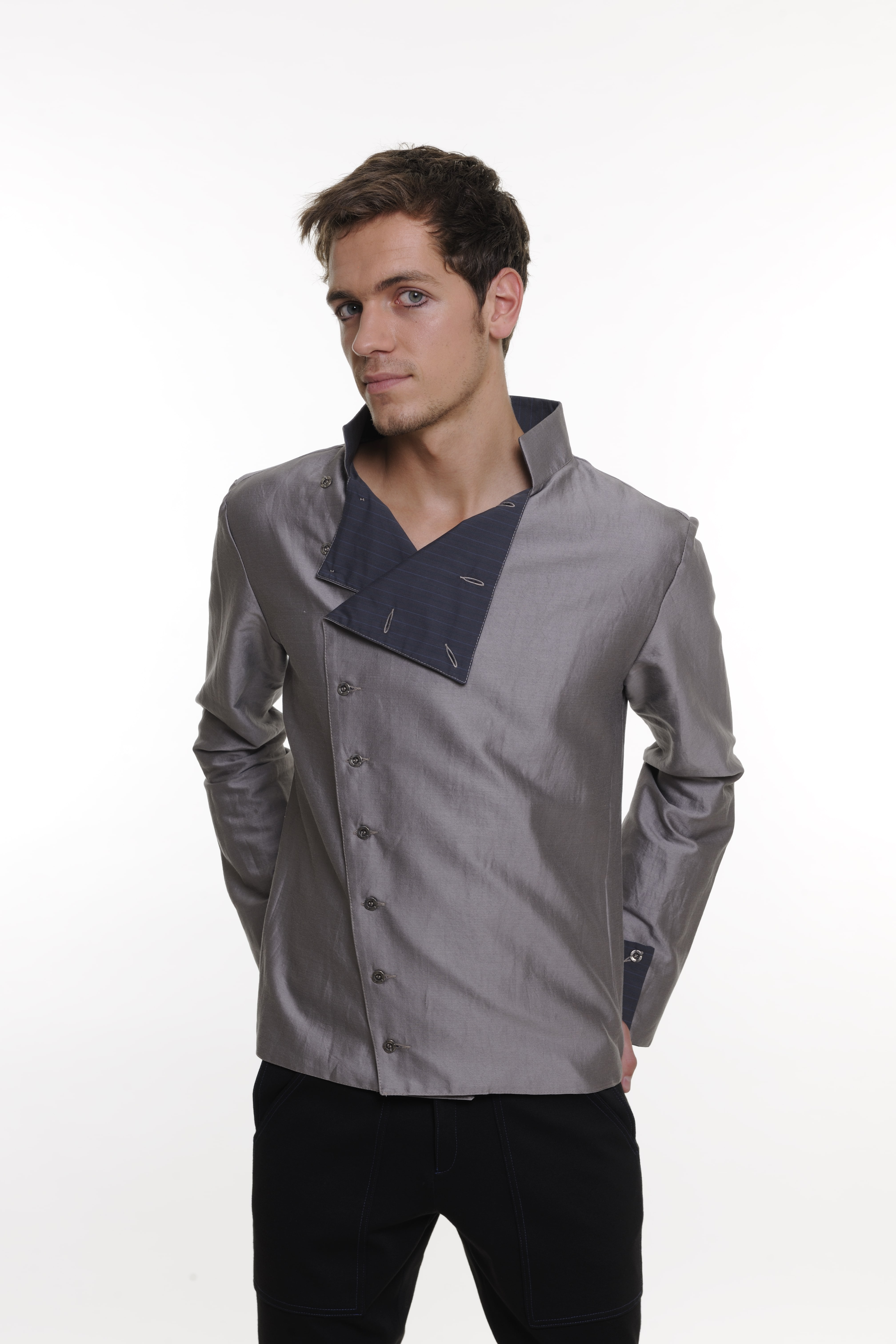 Shirt SoundFX (fine grey silk, striped coton)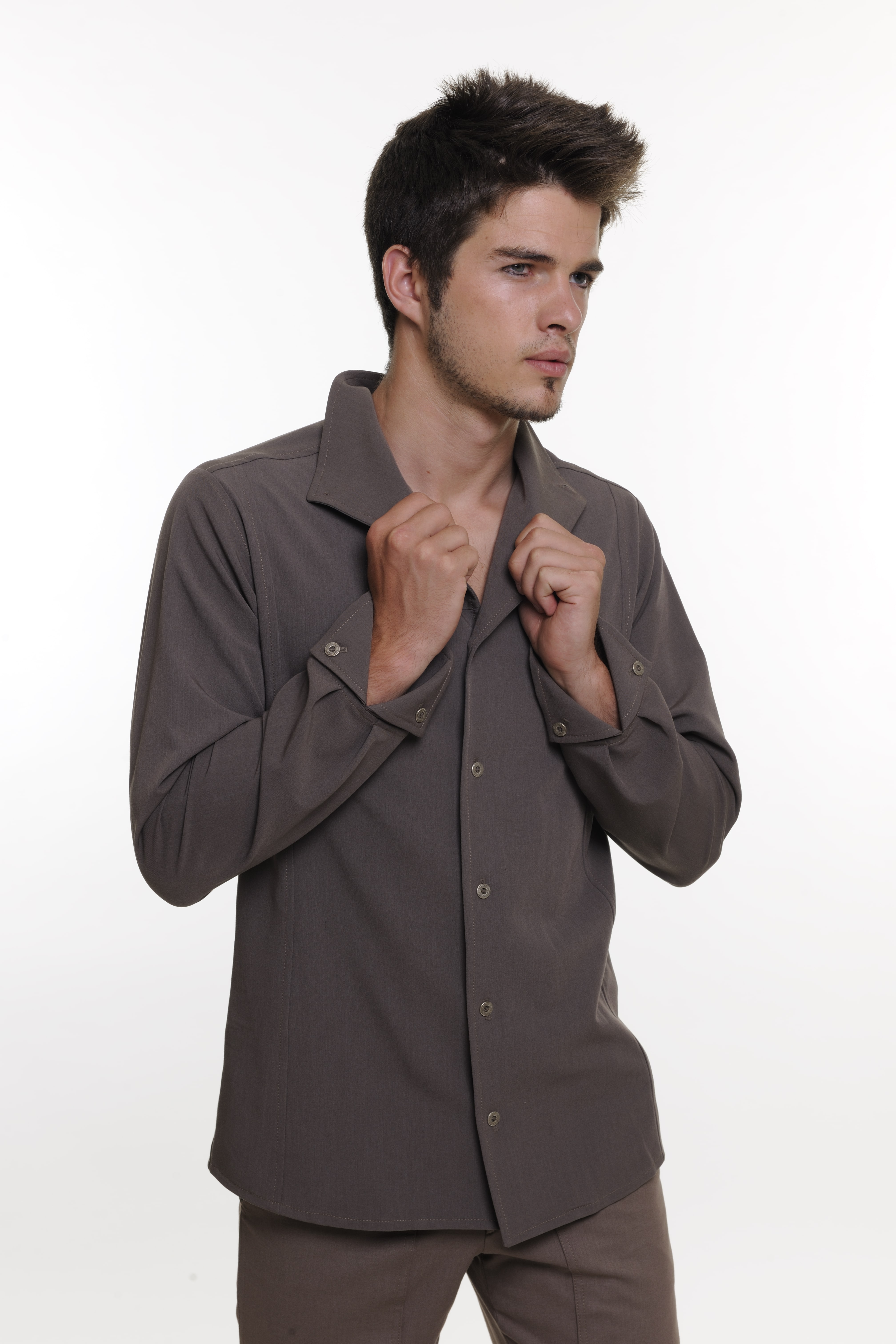 Shirt XIX (Moka Cotton)/Trousers XIX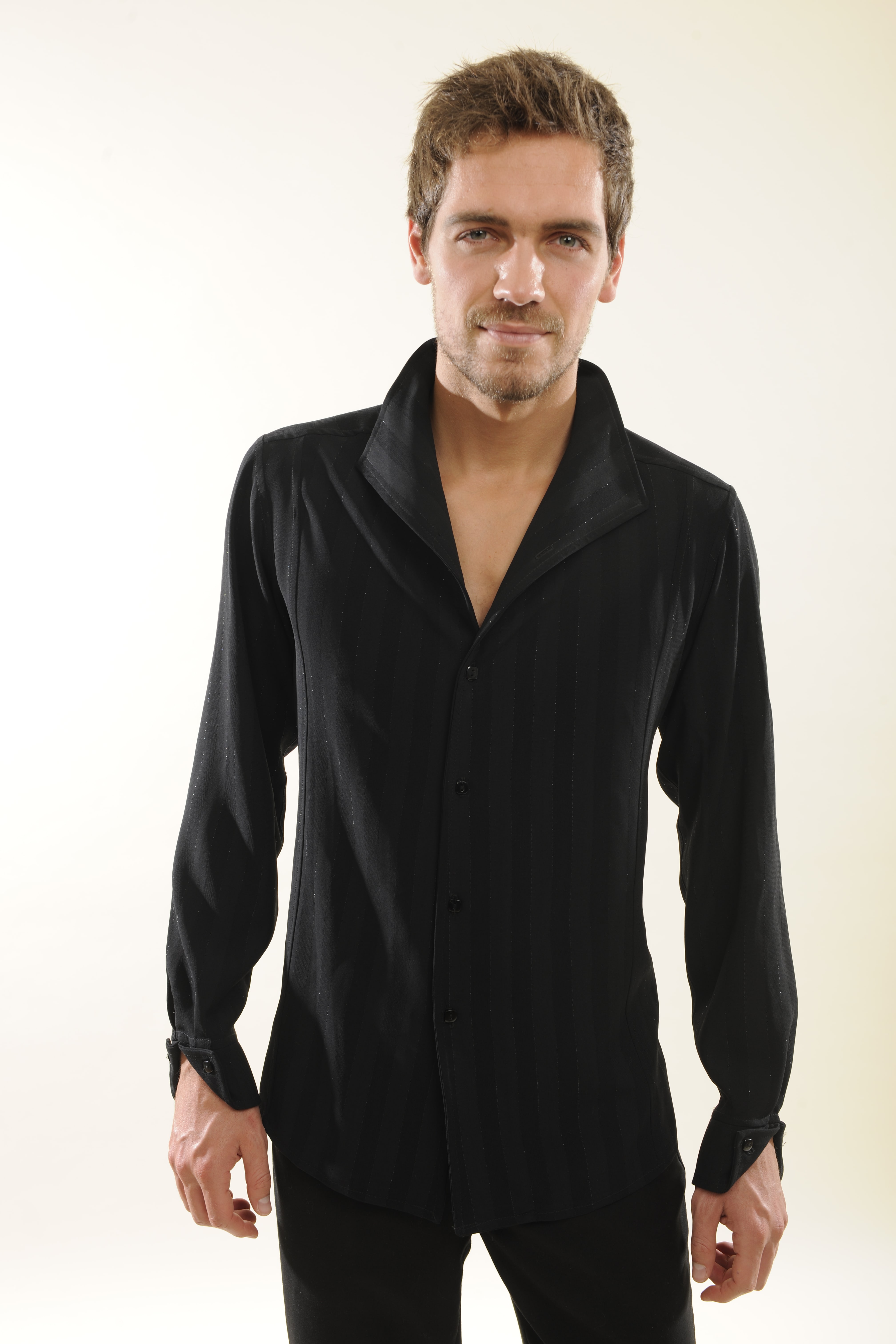 Shirt XIX (black cotton blend)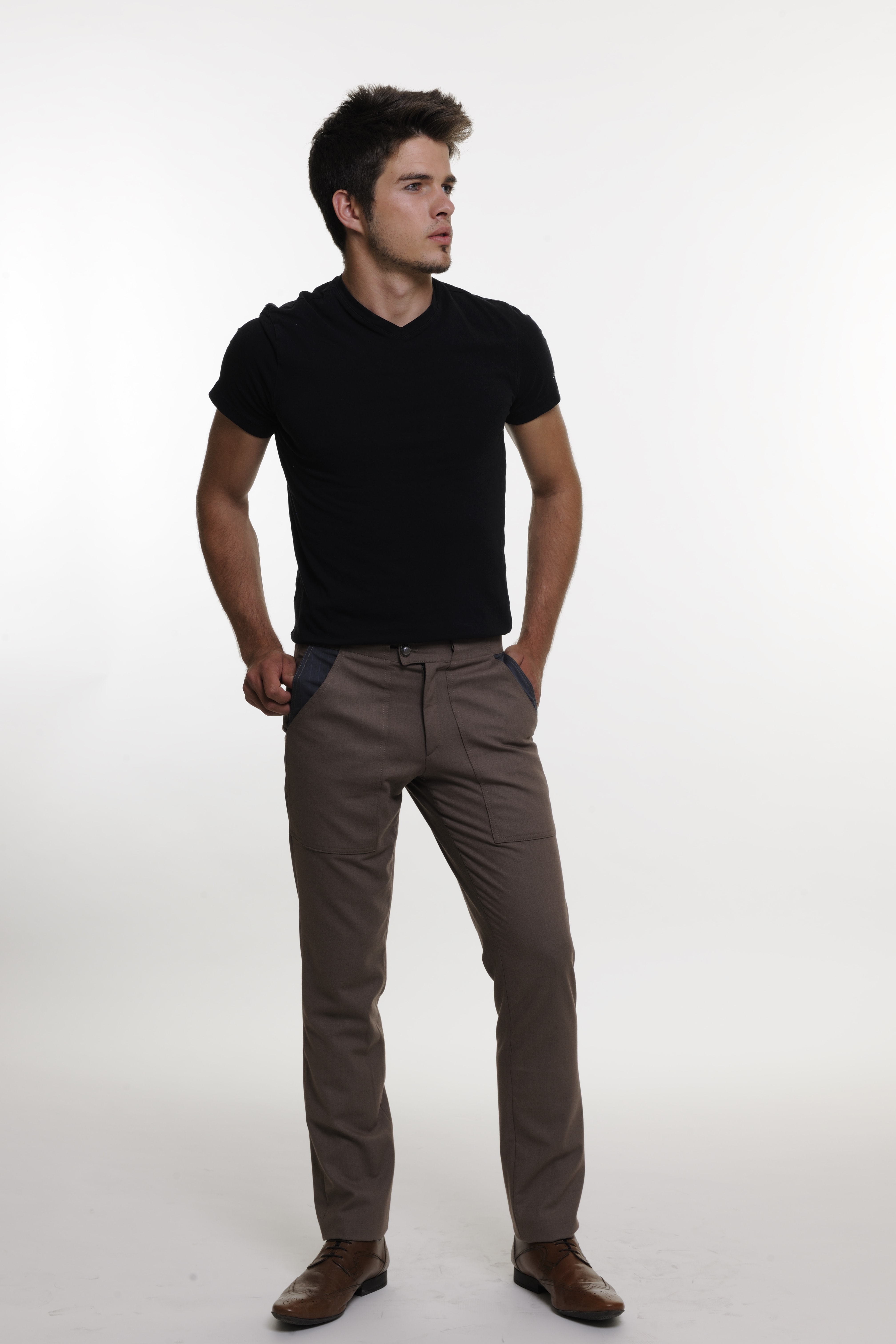 Trousers XIX