HADO (in the meaning given by Masaru Emoto : the vibration of universal energy), has a design inspired from the energy of nature, seen as a shrine of the human body and mind.
The high-end fabrics are ethically produced as well as the clothing. The design is casual-chic, a mix of tradition and trend, with some evocations of the japanese way of seeing the spiritual power of nature.
The clothes are casual, easy to wear, yet outstanding and empowering by making a clear statement.
♦♦♦
HADO (dans le sens donné par Masaru Emoto, de vibration de l'énergie universelle), est une nouvelle collection dont le design est inspiré de l'énergie de la nature, vu comme le sanctuaire du corps et de l'âme.
Les tissus de haute-couture sont produit de manière éthique, tout comme le sont les vêtements. Le design est casual-chic, un mélange de tradition et de contemporain, avec des évocations de la philosophie japonaise, la façon de voir le pouvoir spirituel de la nature.
Les créations sont casual, facile à porter, tout en se démarquant – en vous démarquant – par des détails participant d'une identité forte.
♦♦♦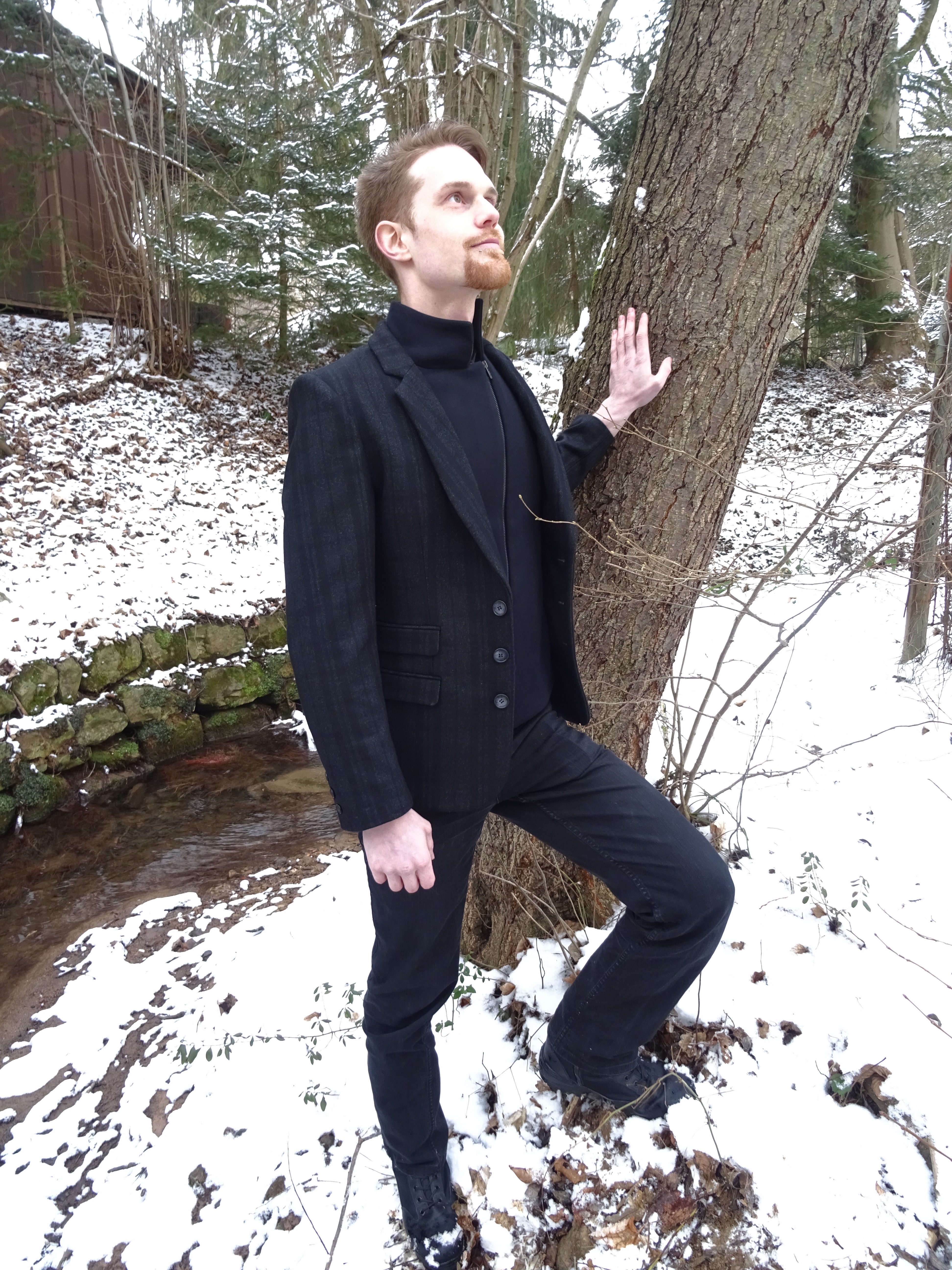 Our Winter Suit Jacket STREAM is made out of high quality pure british wool, which brings warmth and a feeling of uniqueness. Its classical suit lines and second pocket added on the left side make it a trendy piece of clothing.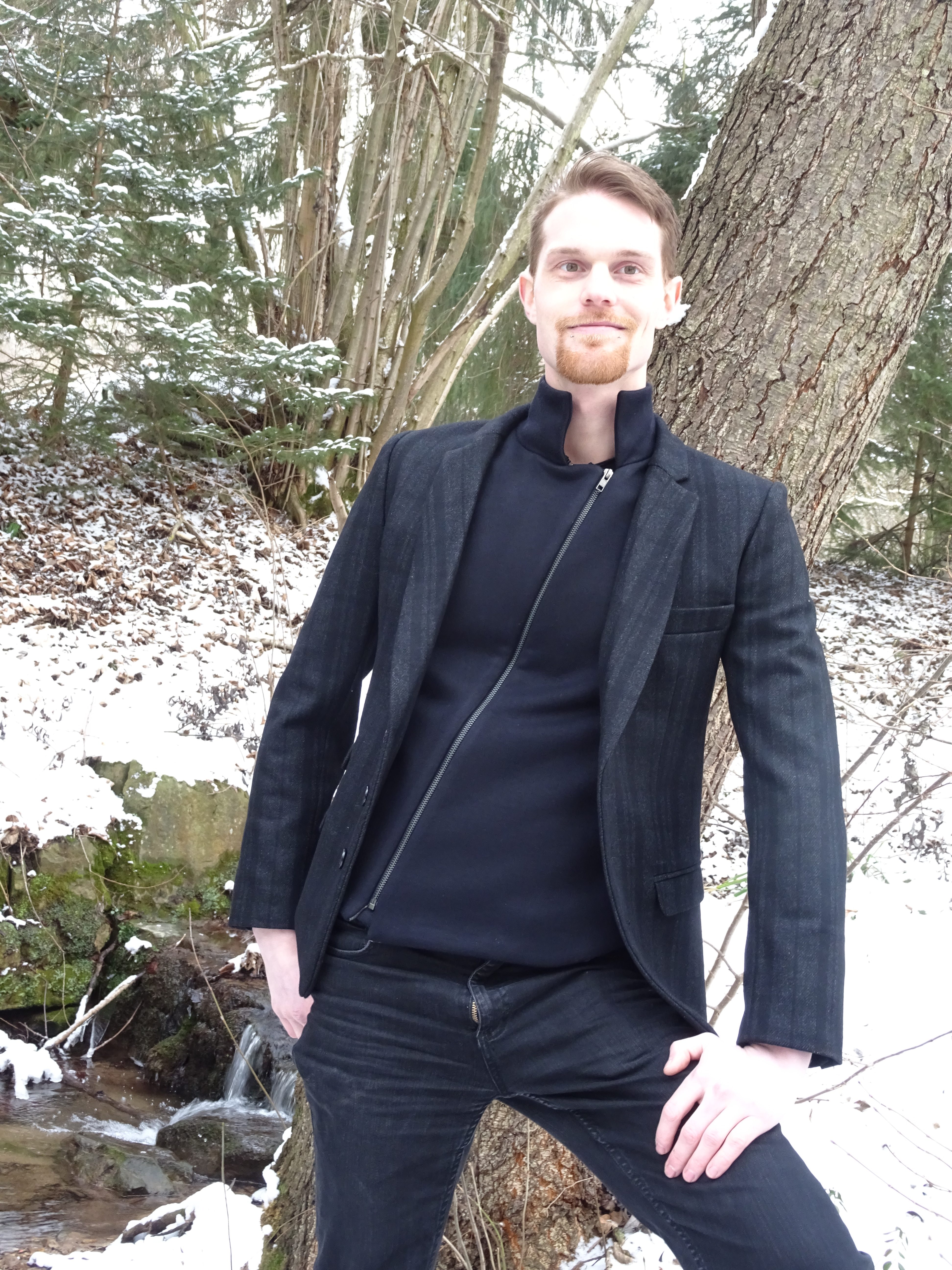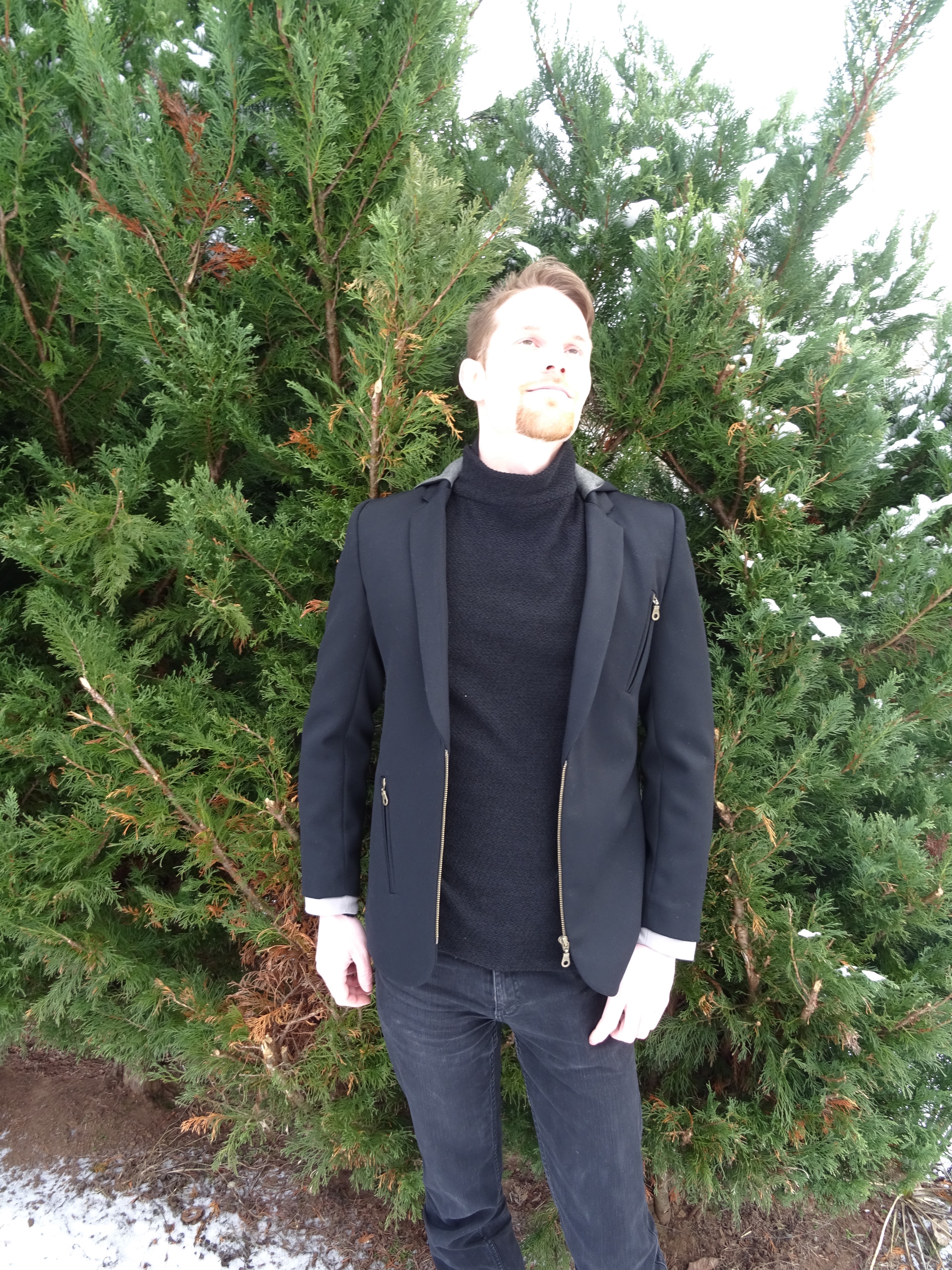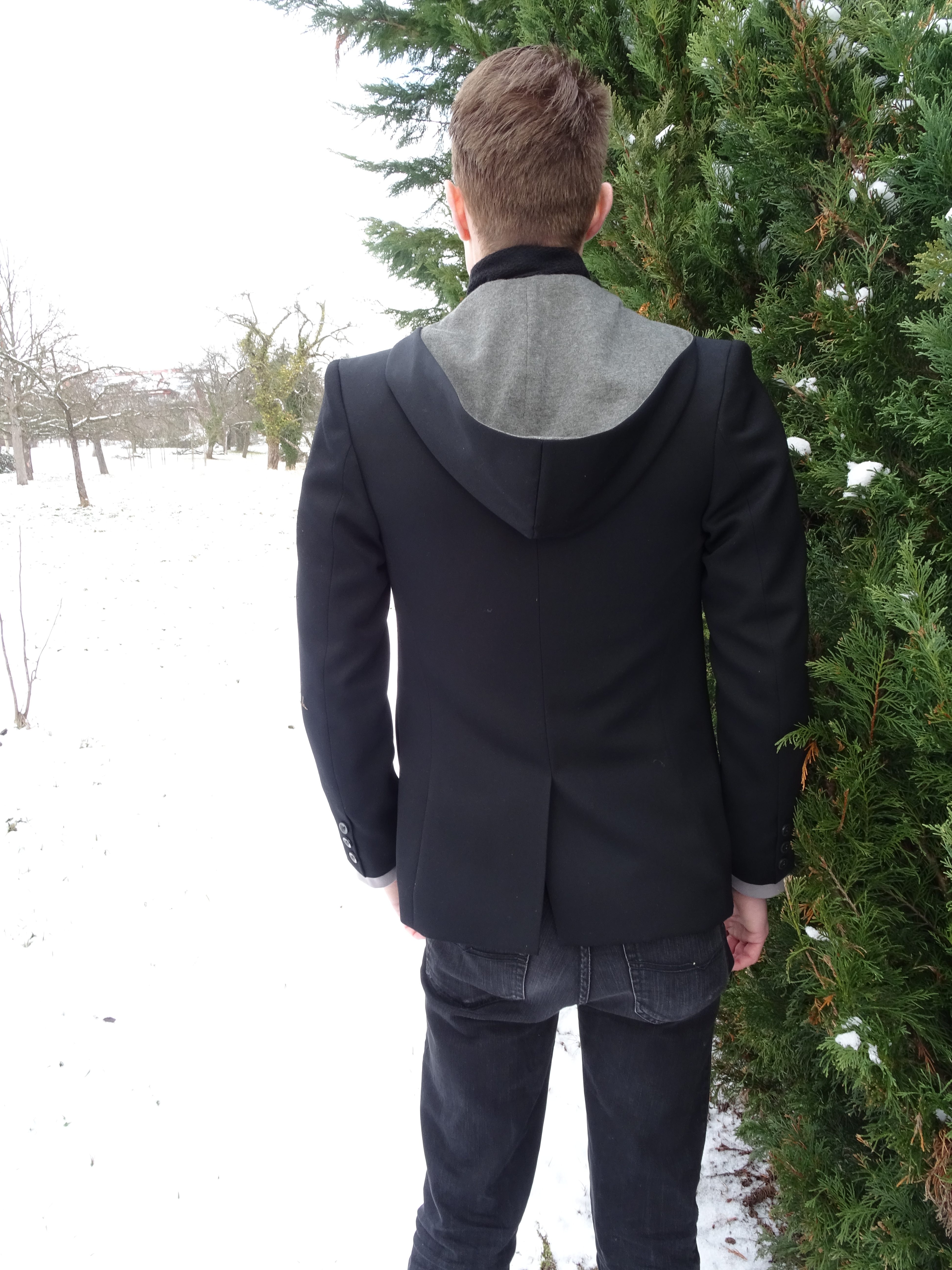 Our Blazer EQUILIBRIUM is mixing suit jacket design and sportswear, made out of a high quality woven british wool and a fine japanese cotton sweat lining. The hood and wrist edge coast finish is the perfect touch for an elegant casual look.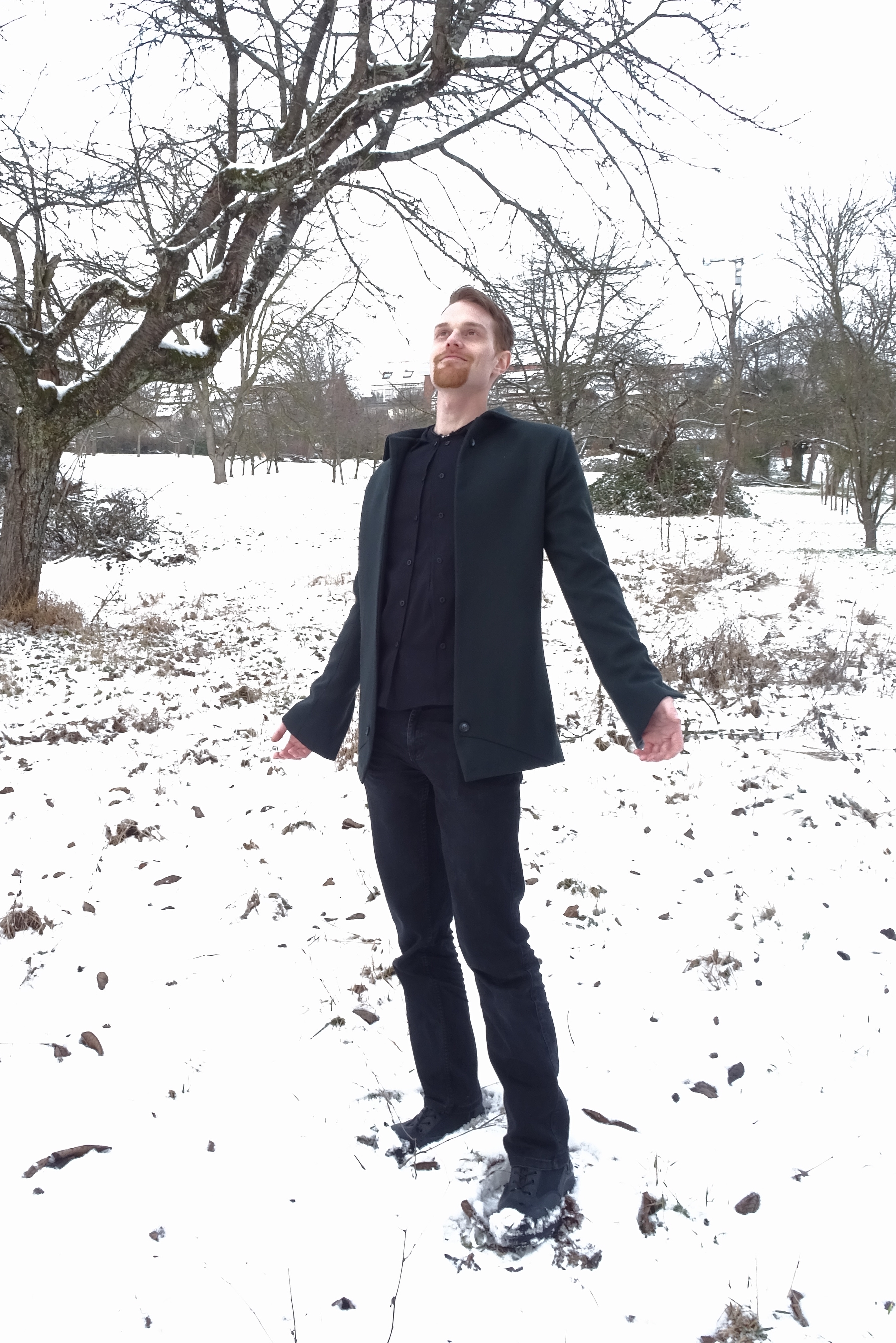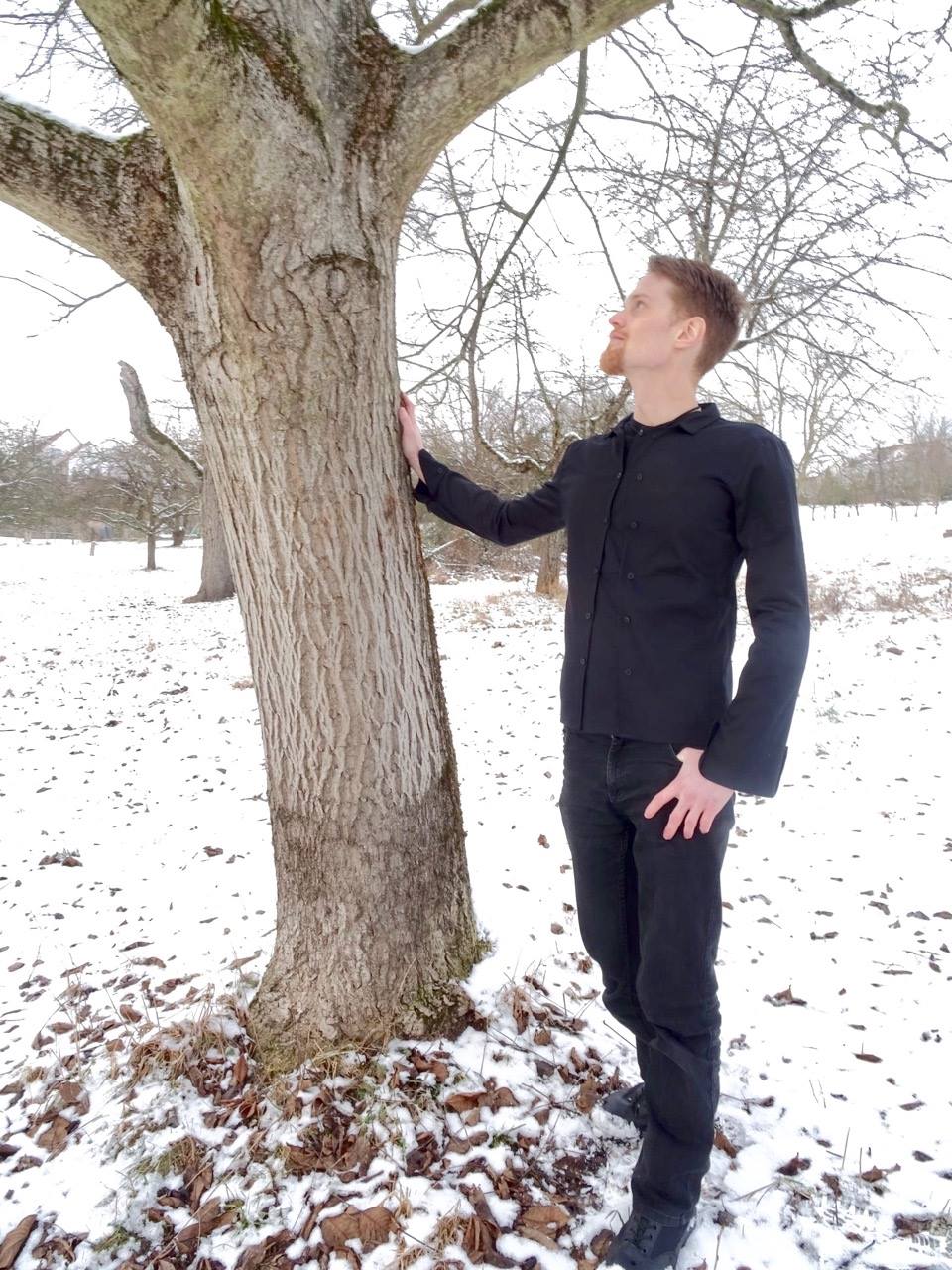 The Blazer ORIGAMI is an hommage to the japanese origami tradition. The special folds in the design and the absence of closing system make it very special. The beautiful austrian wool and its water-repellent quality bring warmth and comfort.
Our Shirt ORIGAMI is an hommage to the japanese origami tradition.
Its special folded design is enhanced by a classic and ethic french cotton.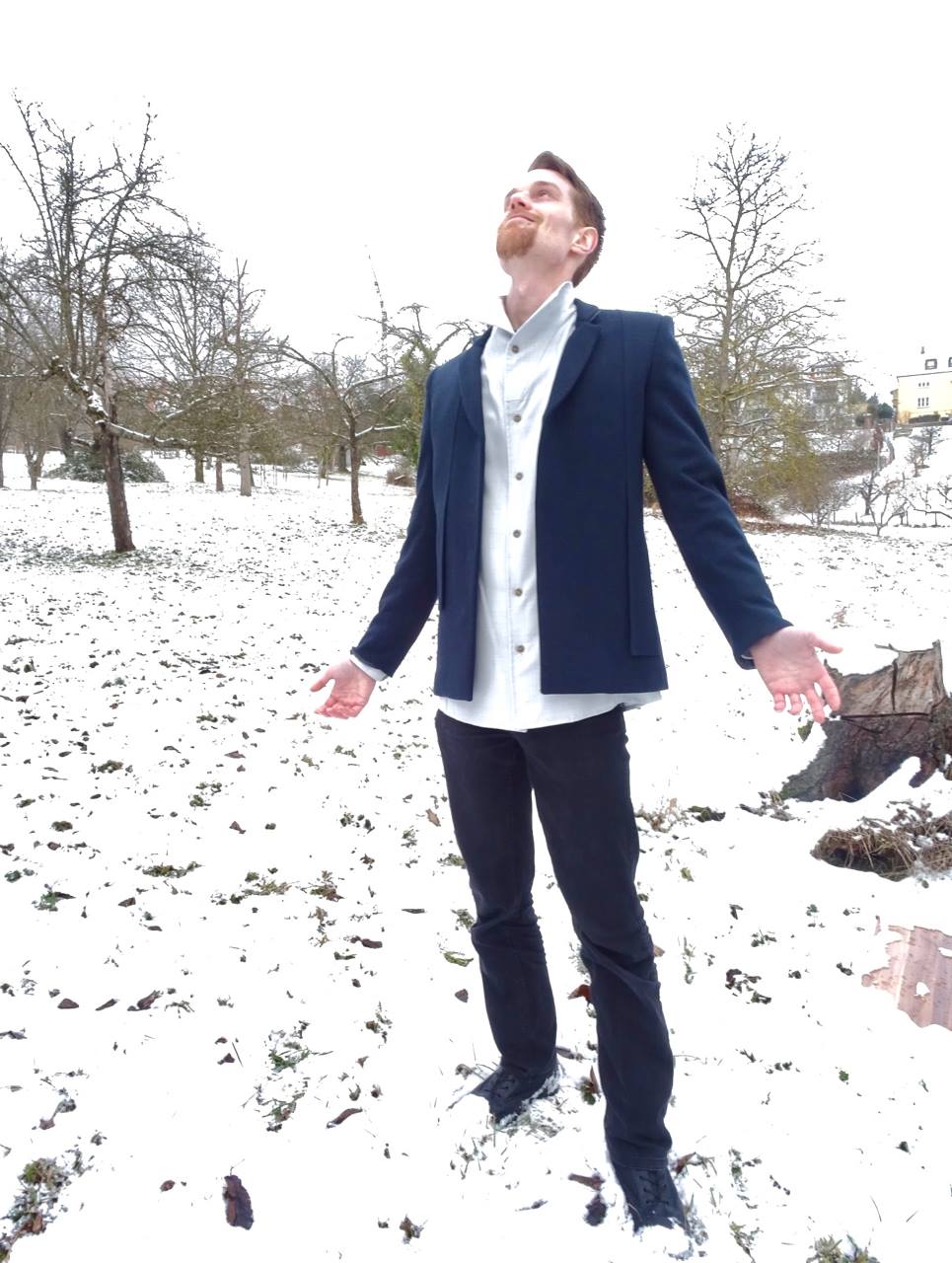 The Winter Jacket HADO has pure lines, which are underlined by the absence of buttons replaced by hidden practical magnets. The mix of both natural materials : refined Scottish weft wool and japanese wavy cotton give it a very unique look, honoring the gifts of nature.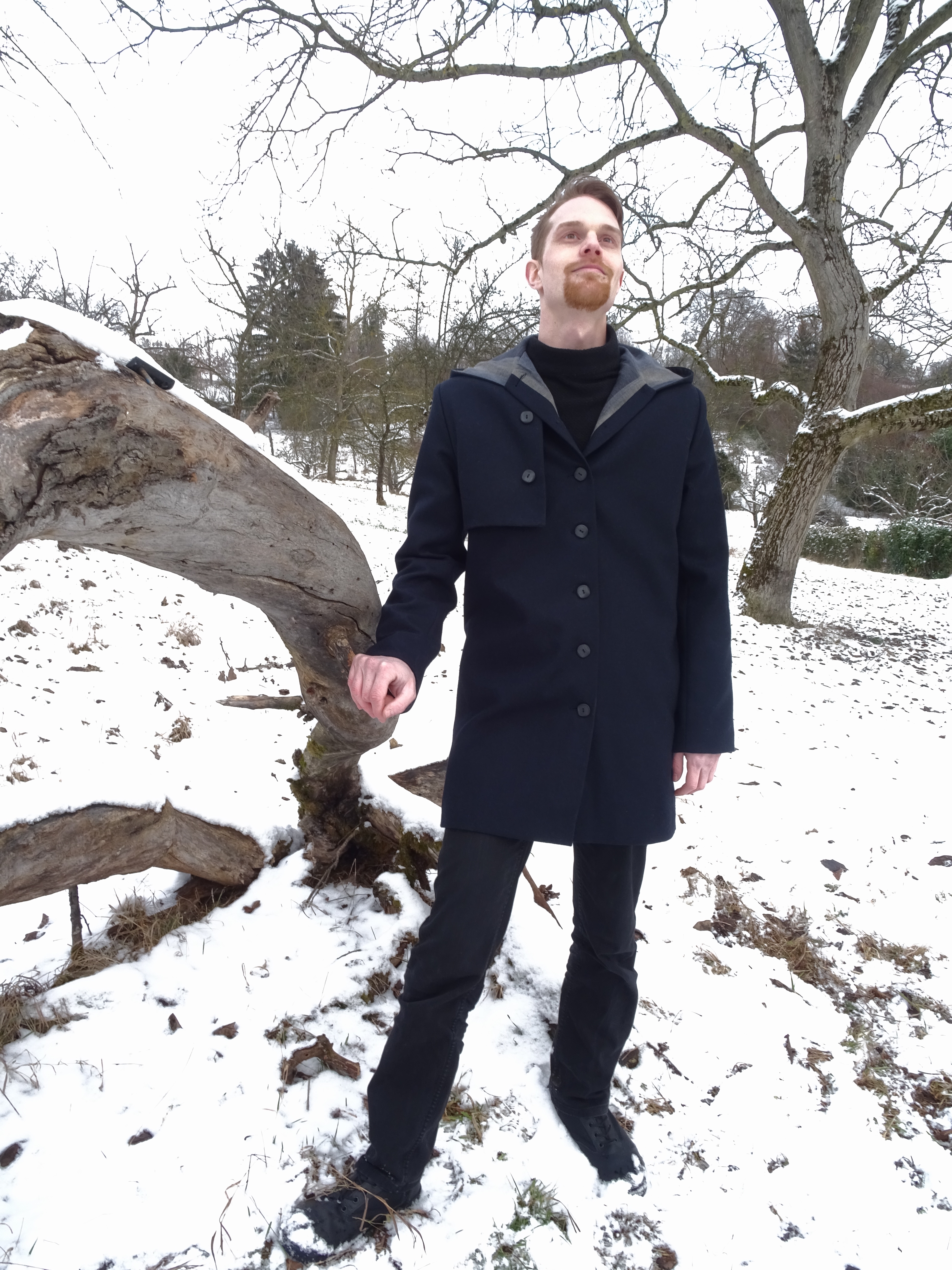 Our coat AURA is a warm knee-length coat embellished with a large hood. The scottish warm woven wool is associated to a refined japanese cotton for the lining. The colors are evocating the empowering strength of the sea.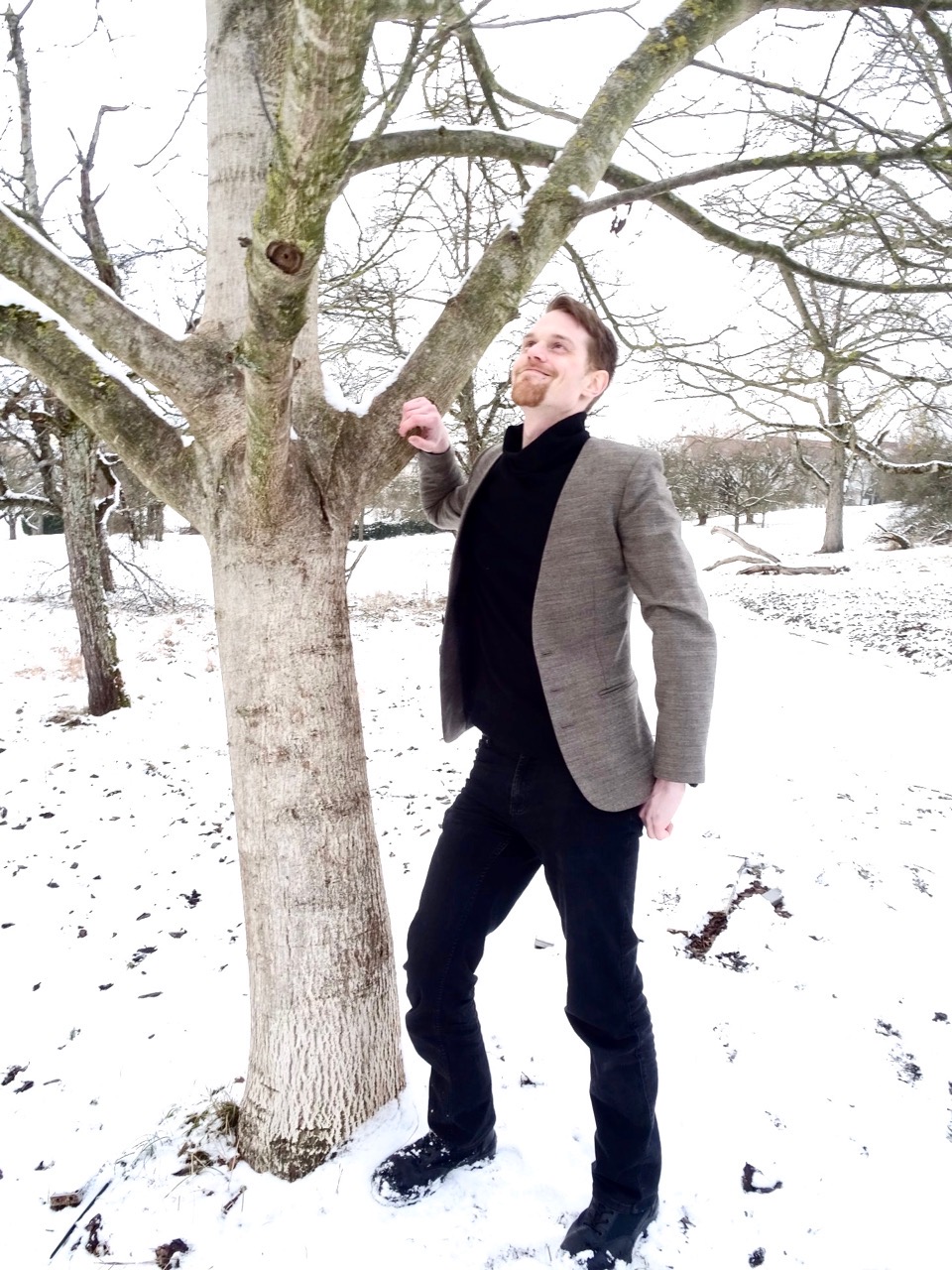 Our Jacket FLOW has the elegance of a suit jacket with pure lines. The absence of a classic collar, the pure British wool associated to the refined japanese cotton lining provide a very special look, mixing tradition and modernity, standing out although in the trends.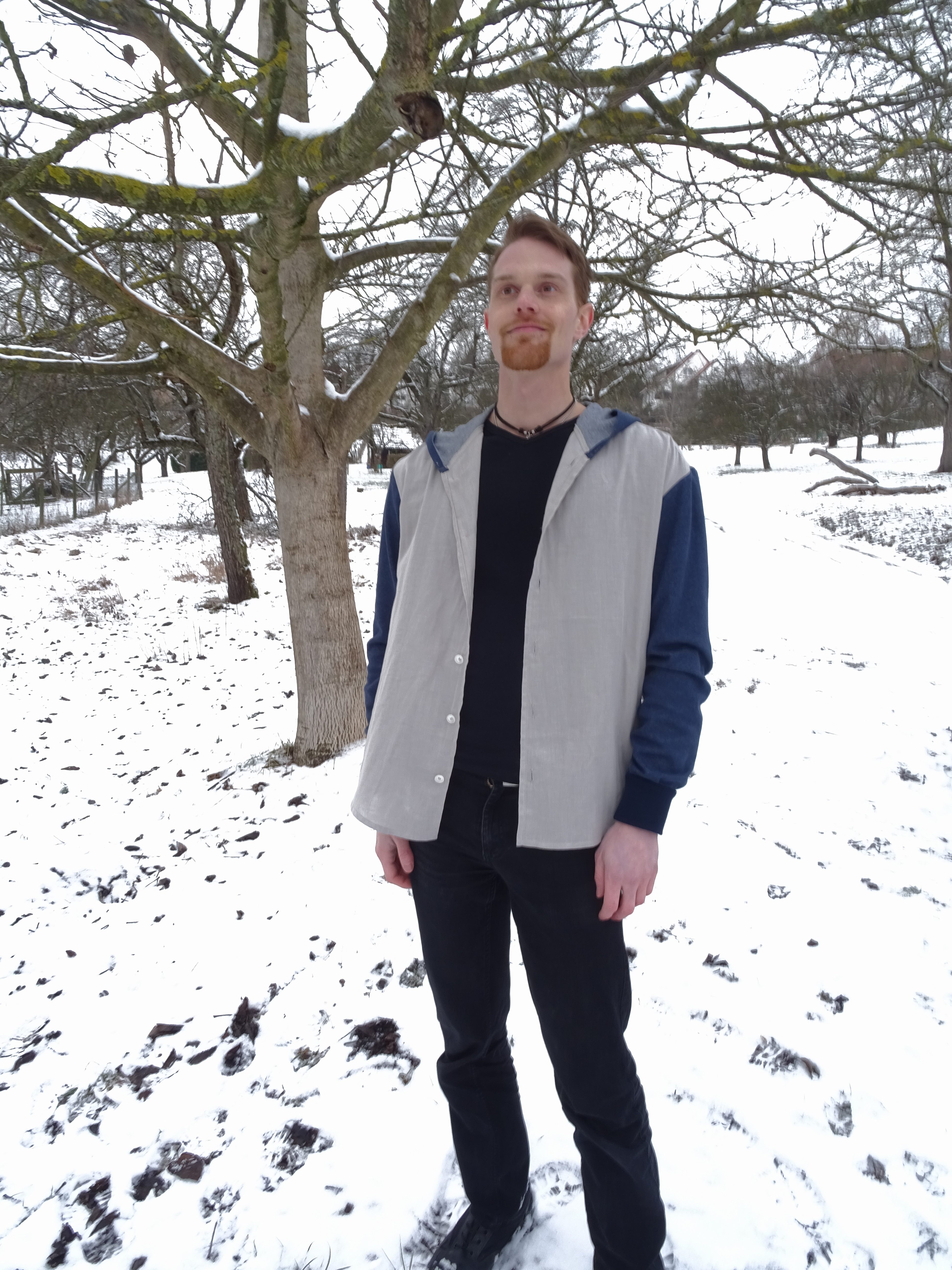 Our FLOW shirt associates japanese triple-gaze and cotton sweat fabrics. The simple oversize design is embellished with a casual hood instead of a collar, and natural colors.